My daughter loves her Teach My kits! She's had the Baby, Toddler and now Preschooler kit! Enter for your chance to win one!
Well, we have a
GIVEAWAY
for you then. Kids these days spend way too much time looking at cell phones and iPads, so we wanted to pair up with one of our favorite brands-
Teach My
,
to offer no-screen-required learning kits
. We have been working with Teach My for years and believe in this product. Take 20 minutes a day with your child and introduce them to all the fun activities that Teach My has in their learning kits.
Teach My is so gracious because
two KTOT readers
will win their choice of Teach My Preschooler or Teach My Kindergartener Deluxe learning kits. Best time of the year to offer this awesome giveaway too. Now if you don't win and want to get a kit then please read more on
TEACH MY
and guess what Free Shipping!
Teach My Kindergartener Learning Kit - Deluxe Version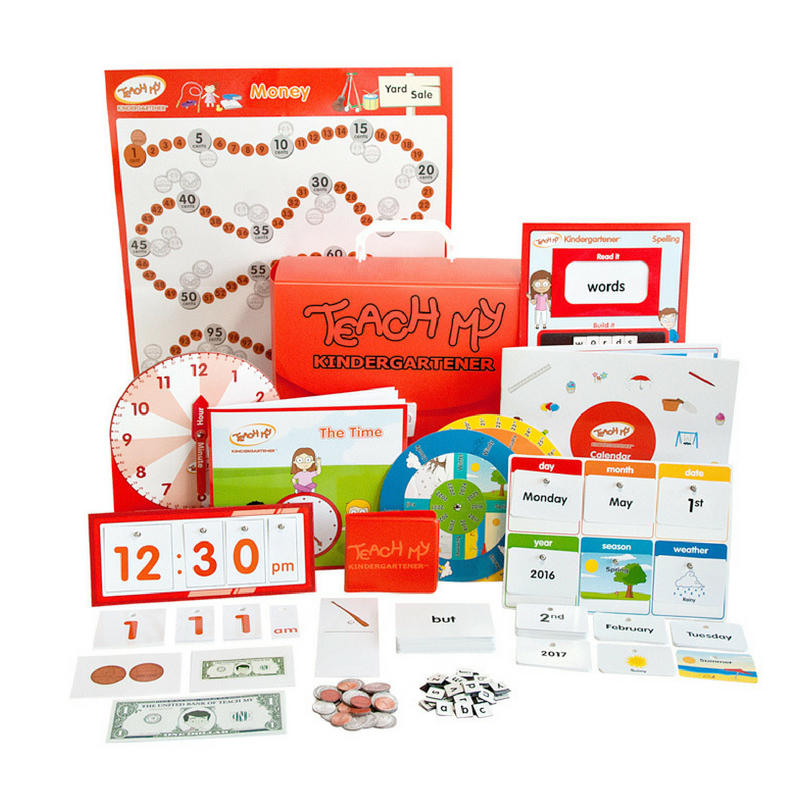 Teach My Kindergartener
is our newest all-in-one learning kit designed for ages 4+. The kit contains unique and coordinated tools to teach spelling, money, telling time and the year. Your kindergartener can master 100 spelling words, count money, analog and digital time as well as days of the week, months of the year, dates, years, weather and seasons.
The Deluxe Kit Contains:
Teach My Kindergartener Spelling Learning Set
Teach My Kindergartener Money Learning Set
Teach My Kindergartener The Time Learning Set
Teach My Kindergartener The Year Learning Set
Features:
52 Double-Sided Spelling flashcards (100 Words)
52 Magnetic letter tiles
Wipe-off spelling board
Wallet & play money
Money flashcards
Wipe-off analog clock
Digital time maker
Wipe-off time book
Date maker
70 Date, weather & season cards
Wipe-off calendar book
Teaching guide
Storage case
Teach My Preschooler Learning Kit - Deluxe Version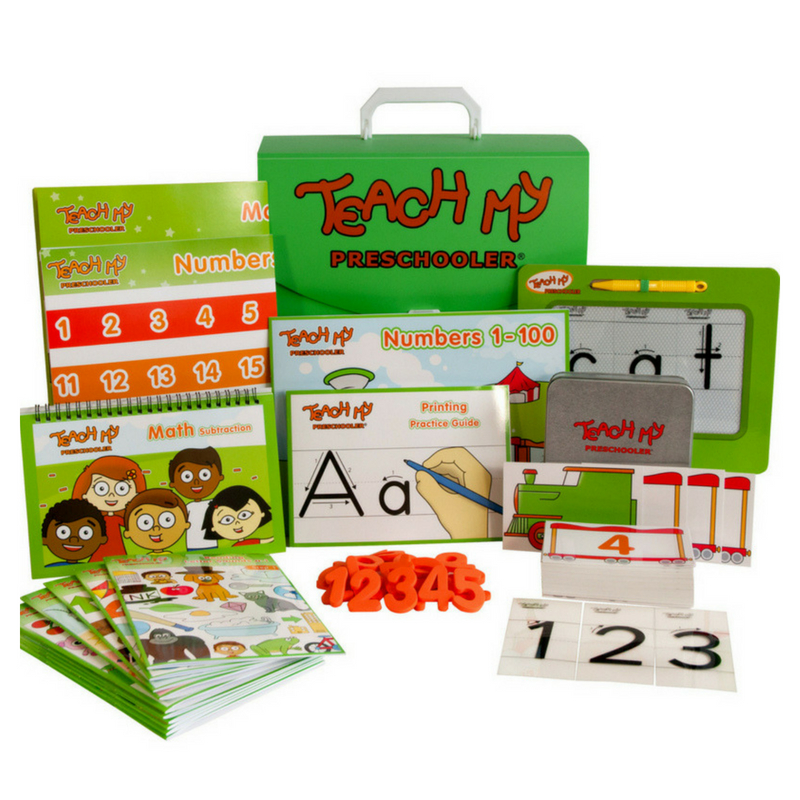 Teach My Preschooler
is the multi award-winning all-in-one learning kit for preschoolers age three years+. Screen-free, the kit has everything for encouraging reading for kids and teaching preschoolers the basics. Teach My Preschooler is divided into four sections: Reading, Printing, Numbers to 100, Adding and Subtracting.
The Deluxe Kit Contains:
Teach My Preschooler Reading Learning Set
Teach My Preschooler Printing Learning Set
Teach My Preschooler Numbers to 100 Learning Set
Teach My Preschooler Math Learning Set
Features:
10 Readers
60 Flashcards
1 Flashcard Reward Tin
1 Magic Drawing Board
72 Print Transparencies & Printing Guide
101 Train Flashcards
2 Posters
1 Add/Subtract Flip-Books
Foam Numbers, Counters and Equation Signs
Teaching Guide
Storage case
GIVEAWAY:
You have a chance to win your choice of either the Teach My Preschooler or Teach My Kindergartener Deluxe kit. Two winners, USA ONLY. The Giveaway will run from August 1, 2018, until 11:59 pm EST on August 31, 2018. This blog is not responsible for prize fulfillment. Please enter by using the Giveaway Tools Form Below. Good Luck
CONNECT WITH TEACH ME: | TWITTER | PINTEREST|YOUTUBE| FACEBOOK|INSTAGRAM